Saturday, October 27, 2018
TWILIGHT AT TARONGA – 2ND SHOW ON SALE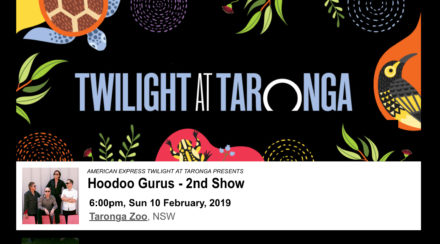 TWILIGHT AT TARONGA – 2ND  (AND FINAL) SHOW ADDED
We really didn't expect to be doing a second show but the first show one sold out so quickly that the promoters begged us to add another. All good – we love playing, but especially when it's at the amazing Taronga Zoo. Concert ticket gets you entry into the zoo anytime that day, as well as a ferry or bus transfer to get there.
Come and see us playing at Twilight time! It'll be a lovely summer's evening on Sydney Harbour.
This show is general admission – no reserved seating and all ages welcome.
Buy your tickets here.